Episode 23: Doing the Right Thing, Volume I (August 2020)

Team Vintage Sand is composed of three middle-aged cisgender White males who happen to be old friends and happen to have a passion for Film. In spite of these boundaries of perspective, however, we could not let this moment of social activism and (hopefully)progress go unnoted. Because perhaps more than any other cultural institution, Hollywood's treatment of Black people both in front of and behind the camera has shaped the nation's perception of race relations over the past century.
We have no claim of expertise on this history based on lived experience. Our goal in creating this episode (the first of two parts; in Episode 24, we will examine the work of Black filmmakers over the last 100 years)was to simply and briefly trace the changing history of the Black experience in American film. Our aim is to open some doors to artists, trends and films that even film fans may not know well. In doing so, we are hoping that our listeners will have the same experience we had in creating this episode; to re-examine our own assumptions and look for different lenses through which to view this rich and complex history.
A Very Brief History of the Black Experience in American Film
I. Separate but Unequal (Early 1910's through Mid-1940's)
Recommended Films:
Within Our Gates (Oscar Micheaux, 1920)
Body and Soul (Oscar Micheaux, 1925)
The Blood of Jesus (Spencer Williams, 1941)
II. Crumbs from the Table (1929 through 1945)
Recommended Films:
Hallelujah (King Vidor, 1929)
Cabin in the Sky (Vincente Minnelli, 1943)
Stormy Weather (Andrew L. Stone, 1943)
III.  The Age of Stereotype (1930 through Mid-1940's)
Recommended Films:
Judge Priest (John Ford, 1934)
Steamboat 'Round the Bend (John Ford, 1935)
Gone with the Wind (Victor Fleming, 1939)
IV. Passing (1930's through 1940's)
Recommended Films:
Imitation of Life (John Stahl, 1934) and (Douglas Sirk, 1959)
Pinky (Elia Kazan, 1949)
V. The Barrier Starts to Crumble (1955 through 1968)
Recommended Films:
The Defiant Ones (Stanley Kramer, 1958)
Carmen Jones (Otto Preminger, 1954)
On the Beach (Stanley Kramer, 1959)
In the Heat of the Night (Norman Jewison, 1967)
VI. The Blaxploitation Era (1969 through 1977)
Recommended Films:
The Learning Tree (Gordon Parks, 1969)
Sweet Sweetback's Baadasssss Song (Melvin Van Peebles, 1971)
Shaft (Gordon Parks, 1971)
Superfly (Gordon Parks, Jr.)
Foxy Brown (Jack Hill, 1974)
Killer of Sheep (Charles Burnett, 1977)
VII. Tellers of Other Stories (1985 through 2000)
Recommended Films:
Everything by Spike Lee and John Singleton
Daughters of the Dust (Julie Dash)
New Jack City (Mario Van Peebles, 1991)
Just Another Girl on the IRT (Leslie Harris, 1992)
One False Move (Carl Franklin, 1992)
Devil in a Blue Dress (Carl Franklin, 1995)
Dead Presidents (The Hughes Brothers, 1995)
Eve's Bayou (Kasi Lemmons, 1997)
VIII. A New Golden Age (2010 through the present)
Recommended Films by Director:
Ryan Coogler (Fruitvale Station, Creed, Black Panther)
Ava Duvernay (Selma, 13th, When They See Us [TV])
Barry Jenkins (Moonlight, If Beale Street Could Talk)
Jordan Peele (Get Out, Us)
Justin Simien (Dear White People)
Boots Riley (Sorry to Bother You)
1976-2020
Vintage Sand Episode 23 on SoundCloud
Episode 22: Notes on Hitchcock's Villains (July 2020)

For Episode 22, Team Vintage Sand returns to the work of Alfred Hitchcock, for the first time since Episode 5. In that one, we promised (or threatened) to devote a whole episode just to Hitchcock's villains, characters who often end up stealing the films they're in and are often more compelling than his heroes. Reaching all the way back to "The 39 Steps" (1935) and continuing through his penultimate film, 1972's "Frenzy", our intrepid team discusses what makes a great Hitchcock villain, which actors best fit the mold and which succeed by breaking it entirely. So listen in on Spotify, Apple Podcasts/iTunes and SoundCloud, check us out at www.vintagesand.com, and we know you'll say about us, "Why, they wouldn't even harm a fly."
Some Bad Guys to Look Out For
The Villains Who Steal Their Respective Movies:
Alex Sebastian (Claude Rains in Notorious, 1946)
Tony Wendice (Ray Milland in Dial M for Murder, 1954)
Bruno Antony (Robert Walker in Strangers on a Train, 1951)
The Suave Charmers with the Evil Master Plan
Phillip Vandamm (James Mason in North by Northwest, 1959)
Professor Jordan (Godfrey Tearle in The 39 Steps, 1935)
Doctor Hartz (Paul Lukas in The Lady Vanishes, 1938)
Stephen Fisher (Herbert Marshall in Foreign Correspondent, 1940)
Charles Tobin (Otto Kruger in Saboteur, 1942)
and though he has has almost no screen time…
Gavin Elster (Tom Helmore in Vertigo, 1958)
The Gloriously Unhinged
Uncle Charlie (Joseph Cotten in Shadow of a Doubt, 1943)
Mrs. Danvers (Dame Judith Anderson in Rebecca, 1940)
Bob Rusk (Barry Foster in Frenzy, 1972)
The Not-So-Quietly Desperate
Lars Thorwald (Raymond Burr in Rear Window, 1954)
Otto Keller (O.E. Hasse in I Confess, 1953)
Karl Verloc (Oscar Homolka in Sabotage, 1936)
For Discussion: Who's The Villain In…
Psycho (1960)?
The Birds (1963)?
Marnie (!964)?
Vintage Sand Episode 22 on SoundCloud
Episode 21: Alternate Oscars – 1950's Edition (June 2020)
Third time's the charm, as we turn once again to Danny Peary's amazing 1993 book Alternate Oscars, This go-round, Team Vintage Sand focuses on the 1950's, a decade with some questionable Best Picture choices (to put it politely). Still can't believe that The Greatest Show on Earth beat the unnominated Singin' in the Rain, or that Around the World in 80 Days beat The Searchers, also not nominated? Join us on our alternate history as we set things right, start laughin' at clouds, and mete out justice in our usual cruel-but-fair Vintage Sand style. Our only ground rule? No foreign language films, because otherwise it would have been a four-hour episode. And if you disagree with our choices, well, as Osgood Fielding III memorably put it, nobody's perfect. Zowie!
1950: All About Eve (Mankiewicz)
What Should Have Won:
Josh and John – Sunset Blvd.  (Wilder)

Michael – All About Eve 
Sleeper Picks: The Asphalt Jungle (Huston), In a Lonely Place (Ray), The Third Man (Reed) and Adam's Rib (Cukor)
1951: An American in Paris (Minnelli)
What Should Have Won:
Josh – Strangers on a Train (Hitchcock)

Michael and John – A Streetcar Named Desire (Kazan)
Sleeper Picks: Ace in the Hole (Wilder), The African Queen (Huston), The Day the Earth Stood Still (Wise)
1952: The Greatest Show on Earth (DeMille)
What Should Have Won: 
Josh – Singin' in the Rain (Donen/Kelly)

Michael and John – The Quiet Man (Ford)
Sleeper Picks: High Noon (Zinnemann), Pat and Mike (Cukor)
1953: From Here to Eternity (Zinnemann)
What Should Have Won: 
Josh – The Big Heat (Lang)

John and Michael – The Band Wagon (Minnelli)

Sleeper Picks: Gentlemen Prefer Blondes (Hawks), Pickup on South Street (Fuller), The Little Fugitive (Engel)
1954: On the Waterfront (Kazan)
What Should Have Won: 
Michael, John and Josh – Rear Window (Hitchcock)
Sleeper Picks: Johnny Guitar (Ray), Sabrina (Wilder)
1955: Marty (D. Mann)
What Should Have Won: 
Josh – Rebel Without a Cause (Ray)

Michael and John – No Pick
Sleeper Picks: Night of the Hunter (Laughton), Kiss Me Deadly (Aldrich)
1956: Around the World in 80 Days (Anderson)
What Should Have Won:
Josh, Michael and John – The Searchers (Ford)
Sleeper Picks: Bigger Than Life (Ray), Attack! (Aldrich), The Killing (Kubrick), Invasion of the Body Snatchers (Siegel)
1957: The Bridge Over the River Kwai (Lean)
What Should Have Won: 
Josh – Paths of Glory (Kubrick)
Michael and John – The Bridge Over the River Kwai
Sleeper Picks: The Sweet Smell of Success (Mackendrick), Twelve Angry Men (Lumet), A Face in the Crowd (Kazan), Funny Face (Donen)
1958: Gigi (Minnelli)
What Should Have Won: 
Josh, Michael and John – Vertigo (Hitchcock)
Sleeper Picks: Touch of Evil (Welles), The Defiant Ones (Kramer)
1959: Ben-Hur (Wyler)
What Should Have Won: 
Josh and Michael – Some Like It Hot (Wilder)
John – North by Northwest (Hitchcock)
Sleeper Picks: Anatomy of a Murder (Preminger), Rio Bravo (Hawks), Shadows (Cassavettes)
Vintage Sand Episode 21 on SoundCloud
Episode 20: The Next Auteurs (May 2020)
In the midst of the pandemic, many have turned to the art of the past, finding understandable comfort in nostalgia. Team Vintage Sand, in its usual charming and curmudgeonly way, has decided instead to look to the decade to come. In this episode, we discuss the directors that we think will become the next great voices in Film. Some obvious candidates are here, including Ryan Coogler, Damien Chazelle, Greta Gerwig, Barry Jenkins and genre folks like Ari Aster and Denis Villeneuve. But there are some surprises as well. So we hope you'll join Josh, Michael and John as, via Zoom, they buck the general trend by seeking comfort in the future. Plus, any opportunity to post a picture of Florence Pugh (who plays major roles in the films of two of our directors) is always welcome…
Top 20 Directors to Watch, with Recommended Films (in Alphabetical Order):
Ari Aster (Hereditary, Midsommar)
Damien Chazelle (Whiplash, La La Land)
Ryan Coogler (Fruitvale Station, Creed, Black Panther)
Ava Duvernay (Selma, 13th [doc], When They See Us [TV])
Asghar Farhadi (A Separation, The Salesman)
Alex Garland (Ex Machina, Annihilation, Devs [TV])
Greta Gerwig (Lady Bird, Little Women)
Debra Granik (Winter's Bone, Leave No Trace)
Andrew Haigh (Weekend, 45 Years, Lean on Pete)
Barry Jenkins (Moonlight, If Beale Street Could Talk)
Kent Jones (Hitchcock/Truffaut [doc], Diane)
Jennifer Kent (The Babadook, The Nightingale)
Hirokazu Kore-eda (Like Father Like Son, Our Little Sister, Shoplifters)
Steve Mc Queen (Hunger, Shame, 12 Years a Slave, Widows)
Jordan Peele (Get Out, Us)
Jesse Peretz (Our Idiot Brother, Juliet Naked)
Celine Sciamma (Girlhood, Portrait of a Lady on Fire)
Denis Villeneuve (Prisoners, Sicario, Arrival, Blade Runner 2049)
Olivia Wilde (Booksmart)
Chloe Zhao (Songs My Brother Taught Me, The Rider)
Vintage Sand Episode 20 on SoundCloud
Episode 19: The Best of the 2010's Part II: #'s 5-1 (March 2020)

Well, Vintage Sand listeners, we've reached the top. Join us at the summit, where the air is thin and the trees are stubby, as John, Michael and Josh take you through their five favorite films of the decade recently ended. Some real surprises, some total non-surprises, and an overall sense that the early reports of the death of Film-with-a-capital-"F" were a bit premature. Seize the moments, or let the moments seize you!
Josh's Complete List
1. Boyhood (Richard Linklater, 2014)
2. The Tree of Life (Terrence Malick, 2011)
3. Winter's Bone (Debra Granik, 2010)
4. Get Out (Jordan Peele, 2017)
5. La La Land (Damien Chazelle, 2017)
6. Inside Llewyn Davis (Coen Brothers, 2013)
7. The Grand Budapest Hotel (Wes Anderson, 2014)
8. Her (Spike Jonze, 2013)
9. Carol (Todd Haynes, 2015)
10. Blade Runner 2049 (Denis Villeneuve, 2017)
John's Complete List
1. Roma (Alfonso Cuaron, 2018)
2. The Tree of Life
3. Parasite (Bong Jun-Ho, 2019)
4. Shoplifters (Hirokazu Kore-eda, 2018)
5. Phantom Thread (P.T. Anderson, 2017) and Lincoln (Steven Spielberg, 2012): TIE
6. First Reformed (Paul Schrader, 2018)
7. Carol
8. The Irishman (Martin Scorsese, 2019) – TIE
9. The Grand Budapest Hotel – TIE
10. BlacKkKlansman (Spike Lee, 2018) – TIE
Michael's Complete List
1. Phantom Thread
2. Pain and Glory (Pedro Almodovar, 2019)
3. Another Year (Mike Leigh, 2010)
4. Lincoln
5. Roma 
6. Amour (Michael Haneke, 2012)
7. Parasite (Bong Jun-Ho, 2019)
8. Inside Llewyn Davis
9. The Kids Are Alright (Lisa Cholodenko, 2010)
10. Ida (Pawel Pawilkowski, 2014)
Vintage Sound Episode 19 on SoundCloud
—————————————————————
Episode 18: The Best of the 2010's Part I: #'s 10-6 (February 2020)

Yes, fans, it's the episode ten years in the making as Michael, John and Josh present the first half of their countdown of their ten favorite films of the newly-ended decade. For a period in film history that has already been mercilessly dismissed as a greed-driven, witless descent into endless sequels, remakes, CGI and superheroes, the 2010's gave us some of the greatest films in our history, ones that will surely stand the test of time as "classics". Ah, but which films are those, you ask with baited breath? As always, there is both lots of agreement and disagreement, and that's where it gets interesting. Come join us for the ride, like Llewyn Davis taking that cat along on the subway…
Josh's List
6. Inside Llewyn Davis (Coen Brothers, 2013)
7. The Grand Budapest Hotel (Wes Anderson, 2014)
8. Her (Spike Jonze, 2013)
9. Carol (Todd Haynes, 2015)
10. Blade Runner 2049 (Denis Villeneuve, 2017)
John's List
6. First Reformed (Paul Schrader, 2018)
7. Carol
8. The Irishman (Martin Scorsese, 2019) – TIE
9. The Grand Budapest Hotel – TIE
10. BlacKkKlansman (Spike Lee, 2018) – TIE
Michael's List
6. Amour (Michael Haneke, 2012)
7. Parasite (Bong Jun-Ho, 2019)
8. Inside Llewyn Davis
9. The Kids Are Alright (Lisa Cholodenko, 2010)
10. Ida (Pawel Pawilkowski, 2014)
Vintage Sand Episode 18 on SoundCloud
———————————————————————–
Episode 17: The Irishman: It's What It Is (December 2019)
When our Greatest Living Director puts out a new film that feels like a capstone to the major themes of his incomparable career, you know that Team Vintage Sand is on the case. Thus, Episode 17–The Irishman: It's What It Is. Martin Scorsese's 3 1/2 hour epic reunites all of the director's major players (and adds in Al Pacino for good measure) to tell a sprawling organized crime story whose scope and range have not been seen in 35 years, since Sergio Leone's Once Upon a Time in America (which Josh thinks is a better film than The Irishman, over Mike and John's strenuous objections). The Irishman will probably not be Scorsese's last film, but it seems to be a final statement regarding both his ideas on the human impact of the male-centered world of organized violence (from Mean Streets through The Departed) and, in its brilliant final half hour, the spiritual searching prominent in some of his most underrated films (Last Temptation, Kundun, Silence). While we disagree slightly on The Irishman's place in the Scorsese canon, it's a must-see for even the casual film lover. And in the end, the only hitman who can never be stopped is Time…
Our Top Five Underrated Scorsese Films
5. After Hours (1985) – Ever have one of those bad dreams where nothing makes sense and yet the "narrative" is held together by a kind of circular, nightmare logic? That's After Hours, a film that sees Griffin Dunne's Paul leave the relative safety of his midtown office and, in pursuit of a woman he just met (Patricia Arquette), takes an unforgettable journey to a very Abstract Expressionist mid-80's NYC Downtown. Every little thing that might possibly go wrong does. The $20 bill Paul was going to use to pay the driver flies out of the taxi window, and the fun begins. He scrapes together enough to take the subway home, but that very night, the fare goes up and he's short. He is mistaken for a neighborhood burglar and pursued by an angry mob led by a vengeful ice cream truck driver. And so on. Dunne's Paul is not a riveting presence at the heart of the film, but the characters who wander in and out of the nightmare are wonderful and unique, in particular the astonishing first major film appearance of Linda Fiorentino, here playing a sculptor. A dark and twisted comedy but a real treat, particularly for those who never got to experience the romantic and dangerous Downtown NYC of four decades ago, as well as for those of us who experienced it and miss it.
4. Hugo (2013) – One of the most inexplicable flops of the past decade, this is Scorsese's adaptation of the already-classic children's novel by Brian Selznick, The Invention of Hugo Cabret. It is a film that has some major things going for it: fantastic performances, including those by Asa Butterfield as the title character, Sasha Baron Cohen as the chief of security at the train station in which Hugo has carved out a place to live, Jude Law as Hugo's genius of a father and the ever-reliable Ben Kingsley as the long-forgotten film pioneer Georges Melies, who by the end of the film receives a long-overdue rediscovery thanks in large part to Hugo. Some of the individual moments in the film are nothing short of breathtaking, especially the moment where Hugo, through an unusual and moving set of circumstances, finally gets his father's greatest invention, an automaton, to work. The use of 3-D in creating a recognizable yet fantastical post-WWI Paris is immersive and gorgeous. But the best part of Hugo is that every frame of this film tells us that it is crafted by a most gifted artist who is hopelessly, utterly and completely in love with the movies and their power over our imagination.
3. Kundun (1997) – It's not surprising that the man who once felt he was destined for the priesthood has made a series of interesting and unique films centered on spiritual concerns. 1988's The Last Temptation of Christ, Scorsese's adaptation of the controversial Kazantzakis novel, is a film I happen to love, but is too (in)famous for this list. 2017's Silence was mostly ignored, but if you check back in a decade, I would not be surprised if it's reputation has grown substantially. That leaves this gorgeous, moving film, a biography of the current Dalai Lama from childhood to his nail-biting escape into India in 1959 with Chinese forces in hot pursuit. Shot by the legendary Roger Deakins and featuring a score by Phillip Glass, Kundun is not for everyone, especially considering how slow and episodic the story feels at times. The other issue is that perhaps more than any Scorsese film, it demands to be seen on a theater screen, which is an extremely rare occurrence. Sadly, the film is more relevant than at any time since its release, with  reports that China is perpetuating the same kind of "re-education"-style oppression against the Muslim Uighur population of the formerly autonomous Xinjiang province that forced the Dalai Lama to flee his native Tibet six decades ago.
2. The Age of Innocence (1994) – I have always maintained that only two great American films have been made from great American novels: The Grapes of Wrath and To Kill a Mockingbird. Many, myself included, might add Greta Gerwig's adaptation of Little Women to the list, and I have tried to make the case, with little success, for Jonathan Demme's much-scorned 1998 adaptation of Beloved. But if there were any other film that deserves to join this exclusive group, it would be Scorsese's ever-surprising take on Edith Wharton's classic novel. In response to doubters who suggested that this was a very "un-Scorsese-like" topic to do, the director pointed out that this was actually one of his most violent films; it's just that the violence isn't physical. Featuring the usual masterful work from Daniel Day-Lewis, Age of Innocence also offers us not one but two of the great female performances in all of Scorsese's work: Michelle Pfeiffer as the Countess Olenska and Winona Ryder as May Welland.
1. The King of Comedy (1983) – Barely qualifies as underrated anymore, especially after Todd Phillips and company appropriated so much of the flow and feel of this film for Joker. The film was a complete disaster when it was released, and it initiated the decade-long commercial ebb that dogged Scorsese between Raging Bull and Goodfellas. We maintain that the only reason it failed was that it was about a quarter century ahead of its time, and we're just starting to catch up with it now. One of DeNiro's finest performances, a brilliant, obnoxious turn out of left field from a perfectly cast Jerry Lewis, and featuring one of the most memorable female characters in all of Scorsese's work in Sandra Bernhard's Masha. The story of Rupert Pupkin, the viciously untalented stand-up comedian who will stop at nothing to appear on the talk show of his idol, Jerry Langford (Lewis), King of Comedy saw our current obsession with fame for the dangerous pathology it is. A truly uncomfortable film in the best possible way and…Hey! Shut up, Ma! We're doing a podcast down here…
Vintage Sand Episode 17 on SoundCloud
——————————————————————————————-
Episode 16: Reopening the Book on Eyes Wide Shut (October 2019)

Join Team Vintage Sand as we commemorate the 20th anniversary of one of the most polarizing films ever created by a major filmmaker: Stanley Kubrick's Eyes Wide Shut, his final work. Released to mixed reviews in 1999, the film has undergone a critical reappraisal in recent years, as such film luminaries as Christopher Nolan and Steven Soderbergh have recently expressed how their views on the film have evolved over the years. Hear the sparks fly as Michael (generally) likes the film, John's willing to consider both sides and Josh hates it even more than he did two decades ago. Cool, cerebral, erotic thriller? Pathetic softcore (non-) porn by an erstwhile genius who by then was hopelessly out of touch? Your call, dear listener. And the password is Fidelio…get it?
Vintage Sand Episode 16 on SoundCloud
———————————————————————
Episode 15: End of Film, End of Cinema (September 2019)

In a perfectly symmetrical bookend to Episode 6, this episode finds our intrepid heroes of Team Vintage Sand exploring our favorite movie endings of all time. Creating a perfect conclusion to a movie is an extremely challenging task; even our greatest filmmakers have occasionally found it to be problematic (rat crossing a balcony railing, anyone?). We go around the world, and all the way back to silent film, to tip our collective hats to those we feel have gotten it just right. Plus, you get Michael and John presenting East Village Dinner Theatre, Josh trying to sing, and the first annual There Will Be Blood Imitation Contest. Forget it, Jake–it's vintage Vintage Sand.
Our Favorite Endings (All films from the US unless otherwise indicated).

Michael:
Days of Wine and Roses (Blake Edwards, 1962)
Duck Soup (Leo McCarey, 1933)
Long Day's Journey Into Night (Sidney Lumet, 1962)
Nashville (Robert Altman,1975)
Vertigo (Alfred Hitchcock, 1958)
John:
Some Like It Hot (Billy Wilder, 1959)
Ugetsu (Kenji Mizoguchi, 1953 – Japan)
The Godfather, Part II (Francis Ford Coppola, 1974)
Rome: Open City (Roberto Rossellini, 1945 – Italy)
The Searchers (John Ford, 1956)
Josh:
Ikiru (Akira Kurosawa, 1953 – Japan)
Chinatown (Roman Polanski, 1974)
The Birds (Alfred Hitchcock, 1963)
TIE: Brazil (Terry Gilliam, 1985), The 25th Hour (Spike Lee, 2002) and La La Land (Damien Chazelle, 2017)
TIE: City Lights (Charlie Chaplin, 1931), Manhattan (Woody Allen, 1979) and Monsters, Inc. (Pixar Studio, 2001)
Honorable Mentions, in No Particular Order
Casablanca (Michael Curtiz, 1943)
J'Accuse (Abel Gance, 1919 – France)
2001: A Space Odyssey (Stanley Kubrick, 1968)
Inception (Christopher Nolan, 2010)
Se7en (David Fincher, 1995)
Aguirre: The Wrath of God (Werner Herzog, 1972 – Germany)
Sunset Blvd. (Billy Wilder, 1950)
The 400 Blows (Francois Truffaut, 1959 – France)
Touch of Evil (Orson Welles, 1958)
The Third Man (Carol Reed, 1949 – UK)
Vintage Sand Episode 15 on SoundCloud
_______________________________________________
Episode 14: The Episode 14 Fists of McCluskey (August 2019)
Love him, hate him or both, the arrival of a new movie by Quentin Tarantino is an important event for anyone even remotely interested in film. In this episode, Team Vintage Sand takes a deep dive into Once Upon a Time in Hollywood, QT's love letter to the LA of his childhood. Can the brilliant performances by Brad Pitt and Leonardo Di Caprio overcome a meandering script and yet another controversial ending that rewrites history in a way that some have found trivializing and offensive? Where does the film fit in the Tarantino canon? The answer to these and other burning questions are contained in our latest episode, which is brought to you by the good people at Red Apple Cigarettes. Red Apple–we smoke 'em…
Ten Top Moments in Tarantino
Inglourious Basterds (2009): Opening Sequence. Although this is an uneven film, the extended sequence at the dairy farm is quite possibly the best set-piece he ever shot. It's a textbook example of how to build tension quietly and inexorably, and our introduction to the invaluable genius of Christoph Waltz. The scene in the café and the extended sequence in the bar are fun, but M. La Padite's farm is the reason to come back to this one over and over. Au revoir, Shoshanna!
Pulp Fiction (1994): Ezekiel 25:17. Everything brilliant about Tarantino as a writer and director encapsulated in one scene. The glowing briefcase tribute to Aldrich's Kiss Me Deadly. Check out the big brain on Brett. Big Kahuna burgers, and some of your tasty beverage to wash them down. Flock of Seagulls. Do they speak English in What? And, of course, the eponymous, pseudo-Biblical quote that ultimately appears on Nick Fury's tombstone…
Reservoir Dogs (1992): "Like a Virgin"/"I don't tip." Has an American director ever announced his or her arrival in such a distinctive, hilarious and powerful way? From the somewhat misogynist set-piece analysis of Madonna's song to Mr. Pink's refusal on moral grounds to leave a gratuity, it was immediately clear in the first minutes of his first film that this was a voice unlike anything we'd ever heard before.
Jackie Brown (1997): "Are You Afraid of Me?" Jackie Brown is unique in QT's work in that it is an adaptation of a book (Elmore Leonard's Rum Punch). More importantly, it is the only film of his that features fleshed-out, whole human beings involved in complex and interesting relationships. More than the friendship between Rick and Cliff that holds Once Upon a Time in Hollywood together, the relationship in Jackie Brown between the title character and Robert Forster's bail bondsman Max Cherry is most honest and believable human-scale interaction in all of his work. When Jackie invites Max to escape with her to Spain, he declines, possibly because he is (with good reason) more than a bit afraid of her. Follow this with the final shot of Jackie headed to the airport in her car, singing along with Bobby Womack's "Across 110th Street" and you have the perfect ending to QT's most underrated work.
Kill Bill II (2004): The Cruel Tutelage of Pai Mei. Beatrix Kiddo's quest for revenge often feels like a cartoon or a video game, but this flashback gives the films their first moment of unexpected depth. Gordon Liu's multilayered performance as the ageless rotten bastard Pai Mei puts this sequence over the top, as we see Beatrix learn, among many, many other skills, what to do if her enemy is only a couple of inches away from her. This will ultimately enable her to escape from the lonely grave of Paula Schultz. Later, Beatrix' discovery that Elle has killed her master gives a huge jolt of power to their battle in Budd's trailer. And that will be the story of her.
DeathProof (2007): Ship's Mast and "I'm OK": The first half of DeathProof is almost unwatchable and culminates in a scene of gratuitous and graphic violence. But the second half, featuring Tracie Thoms, Rosario Dawson, the incomparable Zoe Bell and the insane "Ship's Mast" stunt on an honest-to- goodness 1970 "Kowalski" Challenger (from Vanishing Point, a clear inspiration along with Two Lane Blacktop and other road films of the early 70's) on the backroads of Tennessee, is QT at this best. With the arrival of the murderous Stuntman Mike, the scene evolves into one of the greatest car chases ever recorded on film, especially when, as in Bullitt, the prey becomes the hunter. The high point arrives when the Challenger crashes but Zoe is somehow, of course, very much alive and well.
Django Unchained (2012): Blood on the Cotton. There are many memorable moments (another brilliant opening sequence, for example) and performances (Samuel Jackson playing a character the likes of which we've never seen before in a Hollywood film, for one). But of all of these, one stands out in particular. During one of the many gun battles in the film, Tarantino gives us a slow-motion shot of bright red blood spraying over snowy white cotton plants. And there is the entire history of slavery in America encapsulated in one perfect image. It's what great directors do.
Reservoir Dogs and Pulp Fiction: How About a Little Fire, Scarecrow?/You Give Her the F****n' Shot. Essentially, two variations on the same idea. We remember the cutting off of the cop's ear and the adrenaline injection into Mia Wallace's heart as being unwatchably brutal. Yet we never actually see these two things happen on screen. The point is, it really feels like we do. Add the very Scorsese-like mix of comic elements in with the violence, and you get two examples of brilliant storytelling through editing that are worthy of Eisenstein. And when you contrast these two moments with the endless, almost childish brutality that puts a damper on the endings of Django, Hateful 8 and Once Upon a Time, one sees how much Tarantino has lost his way as a storyteller.
Once Upon a Time in Hollywood (2019): The Wrecking Crew. By a whisker over Brad Pitt's shirtless antenna repair and DiCaprio's encounter with an 8 year old wunderkind, this may be the most memorable and human scene in Tarantino's latest. Margot Robbie, as Sharon Tate, goes into a movie theater playing The Wrecking Crew, which turned out to be one of Tate's last films. Much to her delight, the audience completely adores what Tate is doing on screen and appreciates her comedic gifts. The look of pure joy on Robbie's face is simply unforgettable. As someone who has only ever been recognized for her physical beauty, her sense that she has real talent that other people acknowledge is simply the best movie theater reaction shot since Anna Karina cried at Falconetti's performance in Dreyer's Passion of Joan of Arc in Godard's Vivre sa vie. The fact that the clip of Wrecking Crew is the original one featuring the real Sharon Tate took some people out of the film, but for many, it was a poignant reminder of how much potential we lost when she died.
The Hateful 8 (2015): "Jim Jones at Botany Bay". Along with the beautiful, tension-building opening in the snow and the score that finally won Ennio Morricone his Oscar, this is one of the few things in the film that make it more than a waste of good 70mm stock. Jennifer Jason Leigh, as the criminal Daisy Domergue, is given precious little to do in the film. But the moment where she takes over the screen and sings this plaintive folk ballad about an Australian convict somehow ratchets up the tension in an most unexpected and interesting way. Listen as JJL menacingly shifts the last line of the song to predict her own future and that of Kurt Russell's sheriff. Soon enough, many people will be shot in the testicles in slow-motion close-up…
Vintage Sand Episode 14 on SoundCloud
Episode 13: Alternate Oscars – 2000's Edition (July 2019)
Turning once again to Danny Peary's amazing 1993 book Alternate Oscars, Team Vintage Sand focuses on the 00's, a decade with some questionable Best Picture choices (to put it politely). Still can't believe that Crash and A Beautiful Mind won? Join us on our alternate history as we set things right, drink other people's milkshakes and mete out justice in our usual cruel-but-fair Vintage Sand style. And while you may not be able to figure it out,you will be responsible for it on the mid-term.
2000: Gladiator (Scott)
What Should Have Won:
Josh – Almost Famous (Crowe)

Michael – Traffic (Soderbergh)

John – Crouching Tiger, Hidden Dragon (A. Lee)
Sleeper Pick: Wonder Boys (Hanson)
2001: A Beautiful Mind (Howard)
What Should Have Won:
Josh – Memento (Nolan)

Michael – Gosford Park (Altman)

John – Mulholland Dr. (Lynch)
Sleeper Pick: Moulin Rouge (Luhrman)
2002: Chicago (Marshall)
What Should Have Won: 
Josh and John – The Pianist (Polanski)

Michael – The Hours (Daldry)
Sleeper Pick: Far from Heaven (Haynes)
2003: Lord of the Rings: The Return of the King (Jackson)
What Should Have Won: 
Josh – Big Fish (Burton)

John and Michael – School of Rock (Linklater)

Sleeper Pick: Lost in Translation (S. Coppola)
2004: Million Dollar Baby (Eastwood)
What Should Have Won: 
Michael, John and Josh – Eternal Sunshine of the Spotless Mind (Gondry)
Sleeper Pick: Before Sunset (Linklater)
2005: Crash (Haggis)
What Should Have Won: 
Josh – Good Night and Good Luck (Clooney)

Michael – Brokeback Mountain (A. Lee)

John – Wallace and Gromit and the Curse of the Were-Rabbit (Aardman Studios)
Sleeper Pick: A History of Violence (Cronenberg)
2006: The Departed (Scorsese)
What Should Have Won:
Josh – Pan's Labyrinth (Del Toro)

Michael and John – The Queen (Frears)
Sleeper Pick: Letters from Iwo Jima (Eastwood)
2007: No Country for Old Men (Coens)
What Should Have Won: 
Josh and John – There Will Be Blood (P. Anderson)

Michael – Sweeney Todd (Burton)
Sleeper Pick: Eastern Promises (Cronenberg)
2008: Slumdog Millionaire (Boyle)
What Should Have Won: 
Josh – The Dark Knight (Nolan)

John and Michael – Milk (Van Sant)
Sleeper Pick: Rachel Getting Married (Demme)
2009: The Hurt Locker (Bigelow)
What Should Have Won: 
Josh, Michael and John – A Serious Man (Coens)
Sleeper Pick: White Ribbon (Haneke)
Vintage Sand Episode 13 on SoundCloud
Episode 12: Trainwreck, or What Happened to Film Comedy in the Teens? (June 2019)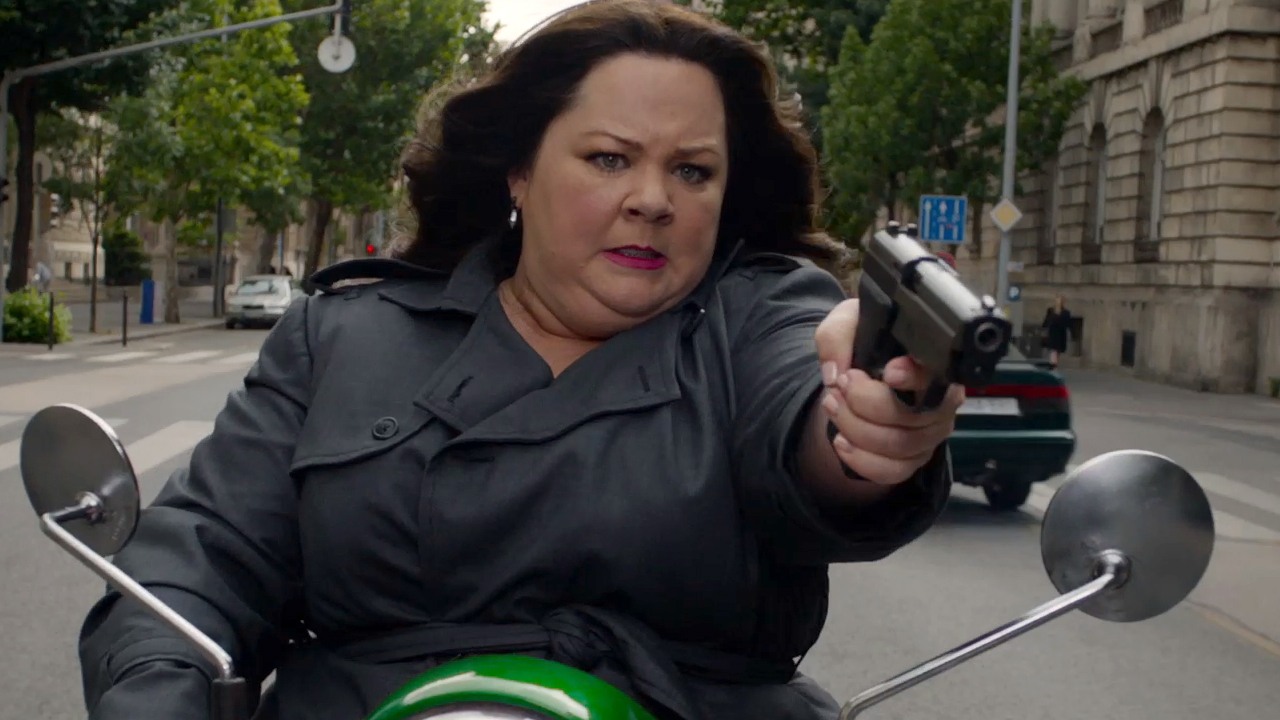 Whatever happened to Hollywood film comedies? Setting aside action comedies like the Deadpool films and Thor: Ragnarok, as well as animated comedy, why have there been so few great film comedies in the 2010's? We're talking films where the humor arises organically from dialogue, setups and punchlines, and situational as well as physical humor; you know, like all those good ones from Duck Soup through The Hangover. With few exceptions, like Spy, Bridesmaids and Trainwreck (some controversy on that last one), the kind of comedy that Hollywood became famous for seems all but gone. In this episode, our intrepid heroes from Team Vintage Sand try to figure out if and why this is so.
Ten Film Comedies of the 2010's that May Stand the Test of Time
Spy (Paul Feig, 2015); Bridesmaids (Paul Feig, 2011); Trainwreck (Judd Apatow, 2015), What We Do in the Shadows (Waititi and Clement, 2015), Booksmart (Wilde 2019), Easy A (Will Gluck, 2010), Horrible Bosses (Seth Gordon, 2011), The Dictator (Larry Charles, 2012), Paul (Greg Mottola, 2011)
Vintage Sand Episode 12 on SoundCloud
Episode 11: Hidden Gems, Volume 1 (May 2019)


What makes a film a classic? As with any art, the best answer is simply time. So many of the films we revere today were both critical and popular failures when they were released, and many successful films have likewise faded into obscurity. In this episode, each member of Team Vintage Sand champions a lost film that they feel merits a reappraisal. And where else would you get Bertrand Tavernier, Alan Rudolph and Dennis Hopper hanging out in the same room? Plus, we say goodbye to John Singleton, and use the names Agnes Varda and Doris Day in the same sentence.
John: Safe Conduct (Bertrand Tavernier, 2002)
Michael: Afterglow (Alan Rudolph, 1997)
Josh: The Last Movie (Dennis Hopper, 1971)
Vintage Sand Episode 11 on SoundCloud
Episode 10: Film's Greatest One-Hit Wonders (March 2019)
This year marks the 50th anniversary of some of the greatest albums of the rock era: Abbey Road, Let It Bleed and Tommy are but a very small sample. Yet in that year of Woodstock, what was the most popular song of the year? That's right, trivia fans: "Sugar Sugar" by The Archies. That got us to thinking about one-hit wonders, who have a place of pride in the history of film as well as music. Some of these films were made by directors who made many films but had only one hit, while some were made by artists who only had the chance to make one film. Some were completely ignored upon release, but their reputations have grown steadily in the years that followed; others were commercial and even critical successes upon release, but have faded somewhat over time. One-hit wonders in all endeavors are often dismissed out of hand, but let's remember that 99.9999999% of all artists never even have the one hit. So join us this month as Team Vintage Sand gives some sugar to the "Sugar Sugars" of the film world as we celebrate the cinema's greatest one-hit wonders.
Everybody's #1:
The Night of the Hunter (Charles Laughton, 1955)
John
2. Billy Budd (Peter Ustinov, 1962)
3. Boys Don't Cry (Kim Pierce, 1999)
4. Boyz 'n' the Hood (John Singleton, 1991)
Michael
2. The Stunt Man (Richard Rush, 1980)
3. The Fabulous Baker Boys (Steve Kloves, 1989)
4. The Wings of the Dove (Iain Softley, 1997)
Josh
2. The Rapture (Michael Tolkin, 1991)
3. Wanda (Barbara Loden, 1970)
4. Risky Business (Paul Brickman. 1983)
Vintage Sand Episode 10 on SoundCloud
Episode 09: The Best of 2018 (January 2019)
For a while there, it looked as though 2018 might go down in history as one of the great years in film in recent memory. In the end, it was something of a split decision. The big, highly anticipated studio entries were mostly enjoyable but forgettable (think Ocean's 8 or A Star Is Born). But it was a truly outstanding year for the small film, for the movies that told intimate stories in fine detail. The year will also be remembered as the year that black directors finally achieved a prominence in filmmaking of all sizes that was long overdue. Led by the likes of Ryan Coogler and Ava Duvernay, their success hinted that some day soon, "black directors" may simply be thought of as "directors". (Now, as Wesley Morris pointed out in his brilliant Times article, let's just hope that the Academy chooses not to repeat the fiasco of rewarding so-called "white savior" movies about racism by giving Green Book any major prizes). All in all, 2018 proved that the reports of television taking over as the predominant form of visual storytelling in our time may have been a bit premature…
Our Top Ten Lists
Josh:
Leave No Trace (Granik)
Black Panther (Coogler)
Roma (Cuaron)
Blackkklansman (Lee)
First Reformed (Schrader)
Eighth Grade (Burnham)
Isle of Dogs (Anderson)
Sorry to Bother You (Riley)
Annihilation (Garland)
The Ballad of Buster Scruggs (Coens)
Michael:
Roma
Cold War (Pawlikowski)
(tie) First Reformed/Juliet Naked (Peretz)
Blindspotting (Lopez-Estrada)
Capernaum (Labecki)
Can You Ever Forgive Me? (Heller)
The Death of Stalin (Iannucci)
Eighth Grade
Blackkklansman
The Favourite (Lanthimos)
John:
Roma
Blackkklansman
First Reformed
Isle of Dogs
(tie) Blindspottng/Leave No Trace
Private Life (Jenkins)
Can You Ever Forgive Me?
Eighth Grade
The Death of Stalin
Black Panther
Vintage Sand Episode 09 on SoundCloud
Episode 08: Alternate Oscars – 1980's Edition (December 2018)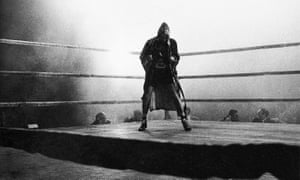 In 1993, the great film writer Danny Peary published a book called Alternate Oscars. In it, Peary realized the silent (or quite vocal) wish of every film fan by going through the Oscars year by year, listing who won and then arguing who
should

have won and why. To celebrate the silver anniversary of Peary's book, the Vintage Sand team takes Peary's approach and applies it to that most underrated of decades in American film, the 1980's. Look out, Miss Daisy; no one's taking you to the Piggly Wiggly today…
1980: Ordinary People (Redford)
What Should Have Won: Raging Bull (Scorsese), The Shining (Kubrick) or The Stunt Man (Rush)
Sleeper Picks: Just Tell Me What You Want (Lumet) and Resurrection (Carlino)
1981: Chariots of Fire (Hudson)
What Should Have Won: Reds (Beatty), Atlantic City (Malle), Raiders of the Lost Ark (Spielberg) or Body Heat (Kasdan)
Sleeper Pick: Cutter's Way (Passer)
1982: Gandhi (Attenborough)
What Should Have Won: ET (Spielberg), Blade Runner (Scott), Tootsie (Pollack), My Favorite Year (Benjamin) or Sophie's Choice (Pakula)
Sleeper Pick: Shoot the Moon (Parker)
1983: Terms of Endearment (Brooks)
What Should Have Won: The Right Stuff (Kaufman), Tender Mercies (Beresford), Zelig (Allen) or Fanny and Alexander (Bergman)
Sleeper Pick: Local Hero (Forsyth)
1984: Amadeus (Forman)
What Should Have Won: A Passage to India (Lean) or Places in the Heart (Benton)
Sleeper Pick: The Bostonians (Merchant/Ivory)
1985: Out of Africa (Pollack)
What Should Have Won: Back to the Future (Zemeckis) or Prizzi's Honor (Huston)
Sleeper Pick: Brazil (Gilliam)
1986: Platoon (Stone)
What Should Have Won: Platoon. It's the one year they got it right. But we also would have been happy with Hannah and Her Sisters (Allen), Blue Velvet (Lynch) or Something Wild (Demme)
Sleeper Pick: Sid and Nancy (Cox)
1987: The Last Emperor (Bertolucci)
What Should Have Won: Empire of the Sun (Spielberg), Babette's Feast (Axel), Radio Days (Allen), Raising Arizona (Coen Brothers), Moonstruck (Jewison), Au Revoir les Enfants (Malle) or Jean de Florette/Manon of the Spring (Berri)
Sleeper Picks: Prick Up Your Ears (Frears),  Barfly (Schroeder)
1988: Rain Man (Levinson)
What Should Have Won: Who Framed Roger Rabbit? (Zemeckis), Bull Durham (Shelton) or Dangerous Liaisons (Frears)
Sleeper Pick: Woman on the Verge of a Nervous Breakdown (Almodovar)
1989: Driving Miss Daisy (Beresford)
What Should Have Won: Where do we begin? Do the Right Thing (Lee), Dead Poets Society (Weir), sex, lies and videotape (Soderbergh), Henry V (Branagh), Crimes and Misdemeanors (Allen), Field of Dreams (Robinson), Indiana Jones and the Last Crusade (Spielberg), My Left Foot (Sheridan) or Say Anything (Crowe)
Sleeper Pick: Drugstore Cowboy (Van Sant)
Vintage Sand Episode 08 on SoundCloud
Episode 07: The Other Side of the Windbags (November 2018)
After four decades of anticipation, Orson Welles' final film, The Other Side of the Wind, was finally released in a handful of theaters and for streaming on Netflix earlier this month. Was it worth such an epic wait? Team Vintage Sand discusses the film both as a work in and of itself and in the context of the rest of Welles' unique, brilliant and ultimately heartbreaking career. Was Welles a victim, the embodiment of what happens when art comes into conflict with commerce in Hollywood? Or was his troubled career due, at least in part, to his own immeasurable streak of self-destructiveness? You decide.
Ten Must-See Films by Orson Welles
10. The Third Man (1949) – Though directed by Carol Reed, Welles' unforgettable turn as the evil profiteer Harry Lime fits perfectly into his pantheon of men of dark mystery who reside at the center of so much of his work
9. F for Fake (1975) – A unique, at turns brilliant and infuriating "film essay" where Welles uses multiple formats to explore the idea of illusion
8. The Trial (1962) – Welles' film of Kafka's unfilmable book has two things going for it: the animated opening "Before the Law" sequence and Anthony Perkins' performance as Josef K
7. The Stranger (1945) – Welles' most conventional (and profitable) film, a for-hire job. He plays an ex-Nazi posing as a professor in a small New England town, where he is tracked by Edward G. Robinson's Nazi hunter
6. Othello (1953) – Under stressful filming conditions that are the stuff of legend, Welles took four years to complete this version of the Shakespeare tragedy that, as is typical with him,  seems to provide more insight into Welles himself than Othello
5. The Lady from Shanghai (1948) – Allowed to direct it only through the intercession of his then-wife Rita Hayworth, who stars in the film, this is a complete and glorious mess that was eventually taken away from him by the studio. Worth seeing for the concluding hall-of-mirrors sequence, one of the most phenomenal set-pieces ever captured on film
4. The Magnificent Ambersons (1942) – Welles' second film, and the beginning of his epic decline in Hollywood. Butchered by RKO and released hurriedly while Welles was out of the country, the miracle of Ambersons is that it's still startling and beautiful despite the meddling. And if you stumble across the missing hour of footage from the film, the Holy Grail of film preservationists, please give us a call
3. Chimes at Midnight (1966) – Welles first played Falstaff, Shakespeare's portrait of humanity in all its messy glory, on stage when he was only 24 years old. This conflation of several Shakespeare plays puts Falstaff at the center of the story, and it's clear that this lovable embodiment of decay was the role Welles was born to play. It is Welles' favorite among his own films
2. Touch of Evil (1958) – The happiest of happy accidents. Hired at first just as an actor, Welles took over the film when co-star Charlton Heston essentially called the producer an idiot for not letting Welles direct as well. Welles rewrote the script and created this gothic, twisted baroque masterpiece about the goings-on in a Mexican border town. And oh, that often-imitated but never-duplicated opening sequence…
1. Citizen Kane (1941) – The one and only. If you've never seen it, try to approach it without the burden of expectations that necessarily accompany a work often called the Greatest Film Ever Made, and enjoy it for its own wonderful sake. If you've seen it many times, watch it again for all the many new things this miraculous work seems to reveal with each new viewing. My personal favorite: Bernstein talking about the girl with a parasol on the Jersey City ferry back in 1896…
Vintage Sand Episode 07 on SoundCloud
Episode 06: Another Show, Another Opening (October 2018)

In making movies, perhaps the only thing as difficult to create as the ending of a film is an unforgettable opening. A great opening is not just a hook; a truly amazing one (think underwater camera and two notes on a double bass in Jaws) can set the tone for an entire picture. Here, our nerdy-yet-lovable trio of film geeks looks at some of their favorite movie openings of all time, ranging in time from the silent era to this decade. Settle in, and don't be late!
FEATURED FILMS:
Josh: The Crowd (King Vidor, 1928); The Umbrellas of Cherbourg (Jacques Demy, 1964); La La Land (Damien Chazelle, 2016); 8 1/2 (Federico Fellini, 1963); Touch of Evil (Orson Welles, 1958); The Player (Robert Altman, 1992); and Hiroshima Mon Amour (Alain Resnais, 1959)
John: Goodfellas (Martin Scorsese, 1990); Vertigo (Alfred Hitchcock, 1958); All the President's Men (Alan Pakula, 1976); The Godfather (Francis Coppola, 1972); and Citizen Kane (Orson Welles, 1941)
Michael: Sunset Blvd. (Billy Wilder, 1950); Seance on a Wet Afternoon (Brian Forbes, 1963); The Wild Bunch (Sam Peckinpah, 1969); Nashville (Robert Altman, 1976); and Manhattan (Woody Allen, 1979)
Vintage Sand Episode 06 on SoundCloud
Episode 05: Our Favorite Year (September 2018)

Conventional wisdom tells us that the greatest year in the history of film was 1939. And if you add Renoir's The Rules of the Game on to the long list of Hollywood classics that year (Gone with the Wind, The Wizard of Oz, Stagecoach, Mr.  Smith Goes to Washington, Young Abe Lincoln, Wuthering Heights, etc.) one could certainly make the case for that year. The Vintage Sand team begs to differ, however. In this episode, we make the case for our own favorite years in film history. Josh lands on 1960; Michael opts for 1972 and John goes with 1974. Let the arguments begin!
FEATURED FILMS:
1960: L'Avventura (Antonioni); Breathless (Godard); Peeping Tom (Powell); La Dolce Vita (Fellini); Last Year at Marienbad (Resnais); Psycho (Hitchcock); The Apartment (Wilder); The Bad Sleep Well (Kurosawa); The Virgin Spring (Bergman); Shoot the Piano Player (Truffaut); Spartacus (Kubrick); Black Orpheus (Ophuls)
1972: The Godfather (Coppola); Cries and Whispers (Bergman); The Discreet Charm of the Bourgeoisie (Bunuel); Fat City (Huston); Cabaret (Fosse); Frenzy (Hitchcock); Sleuth (Mankiewicz); Aguirre, the Wrath of God (Herzog); Solaris (Tarkovsky)
1974: The Godfather, Part II (Coppola); The Conversation (Coppola); Chinatown (Polanski);  Lenny (Fosse); Alice Doesn't Live Here Anymore (Scorsese); Blazing Saddles (Brooks); Young Frankenstein (Brooks); Murder on the Orient Express (Lumet); The Parallax View (Pakula)
Vintage Sand Episode 05 on SoundCloud
Episode 04: Top 5 Moments in Hitchcock (August 2018)
It's August, when a middle aged-film lover's dreams turn to Hitchcock. For Episode 4 of Vintage Sand, Josh, John and Michael discuss their favorite moments in all of Hitchcock's work. Some will be exactly what our listeners might expect, but we promise a few surprises in there as well.
FEATURED FILMS: All films below directed by Alfred Hitchcock
The Lady Vanishes (1938); Shadow of a Doubt (1943); Notorious (1946), Rear Window (1954); To Catch a Thief (1955); The Man Who Knew Too Much (1956); Vertigo (1958); North by Northwest (1959); The Birds (1963); Frenzy (1972)
Vintage Sand Episode 04 on SoundCloud
Episode 03: Whatever Happened to the Generation of '99? (July 2018)
Vintage Sand Episode 03 on SoundCloud
Episode 02: The Glorious Black-and White '60's: American Edition (June 2018)
When you think of film of the early 1960's, the first things that come into your mind are European and Asian films. In Episode 2 of Vintage Sand, our intrepid trio make the case for the beauty and importance of black and white American films of the period by focusing on the work of three very different directors: Billy Wilder, John Frankenheimer and Stanley Kubrick.
FEATURED FILMS: 
John Frankenheimer: The Manchurian Candidate (1962), Seven Days in May (1964) and Seconds (1966)
Stanley Kubrick: The Killing (1956), Paths of Glory (1957) and Dr. Strangelove (1964)
Billy Wilder: The Apartment (1960), One, Two, Three (1961), Kiss Me, Stupid (1964) and The Fortune Cookie (1966)
Vintage Sand Episode 02 on SoundCloud
Episode 01: Hitchcock Obscura
While "obscure Hitchcock" may be a contradiction in terms, there are some films by the master that the Vintage Sand crew feel do not get their just desserts from critics and fans. In our inaugural episode, we make the case for three of Hitchcock's lesser-known works of the 1950's.
FEATURED FILMS: 
Alfred Hitchcock: Stage Fright (1950), I Confess (1953) and The Wrong Man (1957)